Arsenal manager Arsene Wenger has boosted his team confidence ahead of crucial Champions League match against Bayern Munich Wednesday night.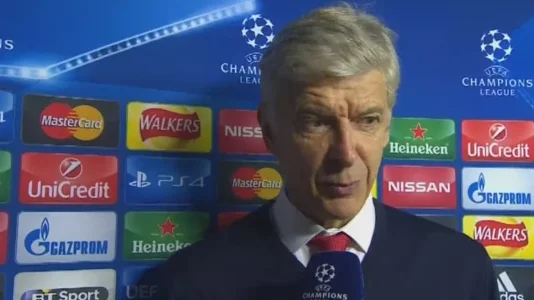 The gaffer also spoke about his selection ahead of the clash.
Arsenal have lost to Bayern at this stage of the Champions League three times since 2005 but Wenger stressed that his side have the advantage of a home second leg and the quality to leave Munich with a good result.
"We know we play against Bayern who, basically, listening to you (reporters) are favourites. We have to be very positive on the fighting front and playing front," he said.
"I feel we have the experience to play against Bayern. When you look at their record they are always in the last four. It is a massive challenge but we are capable of dealing with it."
When asked about Ozil, Wenger merely told reporters the German was fully focused on the match.
"It is not the best moment to give you the first eleven. I will pick the team tomorrow (Wednesday) morning," he said.
"We are playing in Germany and Ozil is highly focused to have a good performance tomorrow (today)."
However, Wenger was more forthcoming about who would play in goal with David Ospina starting ahead of Petr Cech because of the Colombian's performances in the competition this season.
"Nothing to hide, it will be Ospina," the Frenchman said. "Because of the quality of his performances, if we are today in the last 16….we are where we are basically down to his great performances."