President Muhammadu Buhari has lamented over inability of 27 of the 36 states in the country not able and still battling with payment of salaries.
President Buhari stated this yesterday at the Aso Rock Presidential Villa in Abuja while meeting with ICRC President, Mr. Peter Maurer.
He commended the role played by the International Committee of the Red Cross in last Thursday's release of the 21 abducted Chibok schoolgirls.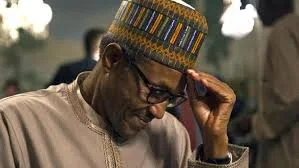 According to the president, "It is a difficult time for Nigeria. About 27 of our 36 states couldn't pay salaries when we came last year, and we are still struggling with that. But we will get out of it."
In his remarks, Maurer described the ICRC's operation in the Lake Chad region as the second largest in the world after Syria, saying "there are nutritional, health, water and sanitation issues in the North-east, in addition to rebuilding of infrastructure."
The ICRC president declared that his organisation was ready to engage and play supportive role in responding to crisis in Nigeria.