Director-General, Voice of Nigeria, VON, Mr. Osita Okechukwu, said the Arewa youths who issued a quit notice to Igbos in the North have not been arrested to avoid making them as popular as Nnamdi Kanu became through his long incarceration.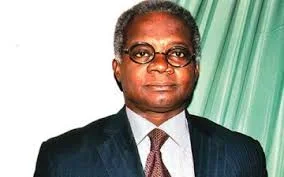 Okechukwu in a statement in Enugu, yesterday, disagreed with the position of Ohanaeze Ndigbo that the security agencies were playing double standard by not making arrests over the quit notice on Ndigbo residing in northern Nigeria; VANGUARD reports.
"Detention made Kanu with no fixed address became an instant celebrity. Had Kanu not been arrested his agitation could have fizzled out unnoticed.
"I didn't consult the Inspector General of the Police or any security officer for that matter, but common sense. The security chiefs might have reasoned that it is better to allow the storm to boil over, instead of creating another celebrity. As time is the healer of all wounds."