A former wife to the late Umaru Musa Yar'adua, Hajiya Hauwa Radda, said the former president was committed to the development of the nation.
In an interview with DAILY TRUST, she said Yar'adua still had time for his family besides his official engagements.
While recalling the lifetime of the late president Hajiya Hauwa, who is currently in London, said his major preoccupation had always been his country and family.
'Yar'adua breathed and ate Nigeria,' she said.
Hajiya Hauwa said the vision of the former president was to transmute Nigeria into one of the 20 biggest economies in the world through the implementation of his vision 202020 programme.
"That vision was a blueprint he lived and died with. His idea was to provide adequate security, power, industrialise Nigeria and rid the nation of corruption as well as sanitise the electoral system," she said.
Hajiya Hauwa further explained that the late president was a patriot whose love for his country was unequalled in the annals of leadership in the nation's history.
"We remember him as a friendly husband, a father and above all, a leader that sacrificed his life for our nation," she said.
She said she never saw a leader who did not accord value to materialism as Yar'adua. "He despised materialism," she said.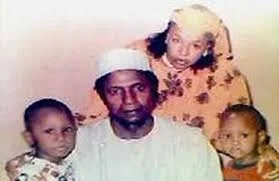 "He believed that for human dignity to have any meaning, it should work for the betterment of all, not for selfish demands," she said.
Hajiya Hauwa said she regretted the loss of Yar'Adua because he was not able to achieve his vision for the nation.
She said the family will today, by 4pm in London, at the residence of Hajiya Turai Yar'adua, hold the 5 years' remembrance prayers.