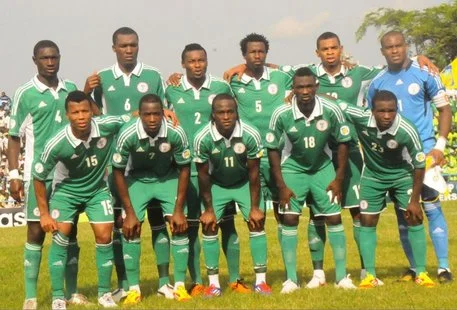 Iranian defender Pejman Montazeri has boasted that the world will start taking notice of their team when they defeat the Super Eagles of Nigeria in their first game in group F.
Nigeria will later this evening kick off their 2014 World Cup campaign with the game against Iran taking place in Curitiba.
But Montazeri, a member of the Team Melli squad has refused the underdogs tag attributed to them,adding that they will use the game against Nigeria to show that Nigeria is a poor team .
"We are not bothered by what people think of us. Everywhere you go you hear people say that we are the poor members of our group, but Monday will show who actually is the poor team here," he said.
"We will definitely try to make our country proud. Our first and main objective is against Nigeria and we have to focus on that."
Goalkeepers coach, Dan Gaspar concurred with Montazeri views adding that they will earn some respect by defeating Nigeria.
"We are probably the team that is the least recognized, the least known of all the other 31 teams," he was quoted as saying on Vanguard Sports adding, "but the one thing that I can guarantee is that after 90 minutes we will earn the respect of the Nigerians, we will earn the respect of the football fans and the world will begin to recognize the level of play that we have on our team.
"The players are confident yet humble. This team is prepared to sacrifice, to suffer, to fight with humility and represent Iran the best possible way."