Paris Saint-Germain defender Maxwell has said that the absence of Zlatan Ibrahimovic for their Champions League clash against Barcelona is a major blow for them.
Ibrahimovic has been ruled out of the game with a heel injury, but Maxwell insisted that the rest of the team will work hard to ensure they dedicate their victory to him.
"It pained Zlatan when it was confirmed he was out for this game," the defender said at a press conference.
"Not only because we both played at Barcelona, but because the team need him and he's not ready.
"We'll have to do without him and expect his return later on."
The Brazilian defender equally acknowledged the threat of his fellow countryman,Neymar and also Lionel Messi.
"Neymar? It's very difficult to play against a player of his quality, and that's even more true now as he combines perfectly with [Lionel] Messi. We will have to keep a sharp eye on those two.
"But of course we should not focus only on them as there's a lot of talent in that team."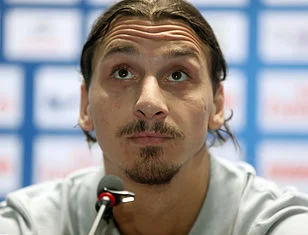 Last edited by a moderator: