Claudio Ranieri of Leicester City was yesterday pronounced winner of The Best FIFA Men's Coach 2016.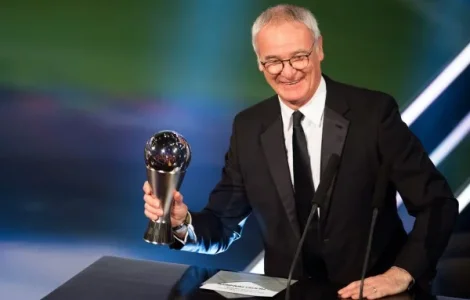 Ranieri led Leicester City to a fairy tail season ending with the English Premier League trophy. In his address, thanked all that made it possible.
He said: "It feels good of course and I want to say thank you to my president, to my players, our fans, everybody. I got this award because they support me and they made something fantastic this season.
"The challenges are my passion, to follow my passion. To be always hungry to do more. That's my philosophy, to forget what I did and to go always forward. I don't know, maybe the competitiveness of our league, our school of coaches. Our league is a continuous university, with different tactical systems.
"In consequence, you have to train your mind to solve problems that arrive match after match, during a match there are always new situations that you have to be ready to solve and new situations that you have to propose to try to surprise your rival. It's difficult to say what was the secret because the keys of this success were so many that it's hard to choose one, they are impossible to count. An important thing is that we may have given more than what we had inside and everything clicked on the right places."