Former Vice President and chieftain of the All Progressives Congress (APC), Alhaji Atiku Abubakar has described Pastor Enoch Adeboye as a unique example of inspirational leadership, saying Nigeria needs more religious leaders in the mold of the clergyman.
Atiku said Adeboye's "influence cuts across tribe, class, and even religion".
"Pastor Adeboye is the kind of religious leader I pray that we see more of in Nigeria. He is a man beloved, and who loved one and all without discrimination", said the former vice president.
While he praised the religious leader's influence on multitudes of Nigerians over the past four decades in his former position, the former vice president said; "Some of the most prominent personalities Nigeria has been blessed with have been those who learnt from the pulpit of Pastor Adeboye. A most recent example is our current Vice President, Professor Yemi Osinbajo."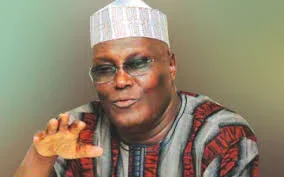 He also hailed the several efforts of Pastor Adeboye, which clearly went beyond the normal expectations for a preacher, such as his active participation in the war against HIV/AIDS in Nigeria which saw the G.O. feature in an anti-AIDS advert that was aired on national television.
In addition, the former Vice President hailed the role that the G.O. has played as a converging figure for other religious leaders in Nigeria, many who openly attended his services or consulted with him despite being of different denominations