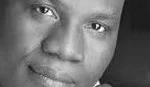 Today is the 86th day that over 200 girls have been held by terrorists who abducted them from their school in Chibok, Borno State. Yesterday's Council of States' meeting had on top of its agenda the topic of how to bring back the girls alive. Doubtless, the collective wisdom of the distinguished members of the Council of States (including former heads of state and governments) was made available to President Goodluck Jonathan.
The sound bites of unity of purpose issuing from the meeting are indeed reassuring. In a way, the outcome of the meeting has reinforced the view that it is important for all to stand with the Commander-in-Chief in this war that is taking its terrible tolls on the nation. The agenda of the meeting is also a critical reminder about what to do with the strategy of the war.
Perhaps more than anything else, the situation of the Chibok girls has put the Nigeria's strategy on defeating terror to its most severe test. The abduction has galvanized the national spirit against the terrorists and it has attracted international attention and solidarity. Some countries have kindly offered to help in the prosecution of the war and especially in liberating the girls in captivity. As the nation receives the helping hands, it might also be necessary to learn from others how their anti-terror strategies were shaped and what problems they encountered along the way. It is also crucial not to repeat their mistakes. After all, as the government's publicists and defenders would say, Nigeria is certainly not the first country to be saddled with a war on terror. They would also quickly add that some countries have been fighting the war for decades.
Click here to read more
Source: #ThisDay