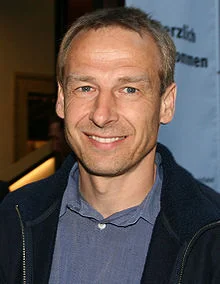 The Super Eagles of Nigeria will this evening in Jacksonville play its final warm-up match before departing for the 2014 FIFA World Cup in Brazil.
The United States of America will be playing host to Nigeria in only the second meeting between both countries.
It is a game both countries will be looking forward to winning in order to give their respective teams and fans the needed boosts going into the World Cup next week.
What is apparent about the game is that USA will be using the match to get a feel of how the Ghanaian,whom they face in one of their group games at the World Cup,will be lining up.
USA coach Juergen Klinsmann believes that Nigeria plays in similar patterns to Ghana,very powerful and threatening on the break.
"They counter-break you very fast in transition defensively, they're fit, they're very physical," Klinsmann said.
"They're very physical, which is good for us because it will give us a little bit of a wake-up call now."
He further added: "Because this is what, at this point, now we really need."
"Gives us a little bit of indication of how to approach Ghana, how to beat Ghana, which is so crucial for us."
Super Eagles coach Stephen Keshi acknowledge that Nigeria plays in similar pattern to Ghana.
"I think Nigeria, Ghana, we play similar football. I think it's going to be a good thing for the United States."
"The fact that they have Ghana in their group, I think they should be able to capitalize on that and make use of the best out of it."
Photo Credit: Wikipedia