Emir of Kano, Muhammad Sanusi II has said that the Kano Emirate Council and the government of Kano state are working towards enacting a law that will stop early marriage in Northern Nigeria.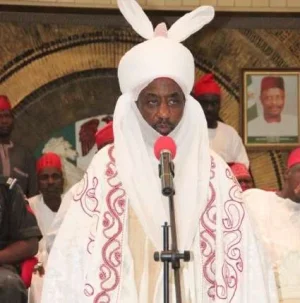 The monarch who is an ardent advocate against the practice of early marriage, said this at his investiture ceremony as the Grand Patron for Women and Children Healthcare by the United Nation's Population Fund in Kano yesterday January 9th.
According to the Emir, the practice of early marriage has made many girls lose their lives as most of them die while giving birth at such young age.
"Women are married in Northern Nigeria at a tender age thereby leading her to lose her life, the child and the indices are there for each state. Some people attribute the death and challenges to God but we know that God does not dislike us. Why is it that the indices are worst in the north? I call on our imams to address this. It is a shame that the UN had to come and tell us how to look after our children. We are the ones to do it and we should not wait for the UN'' he said