Femi fani kayode took to his twitter page to reacts to the list of looters APC released.
Femi fani kayode blast APC for not including "Rotimi Amaechi" which he tags as "oloriburuku" which means "Jerk Or Crazy Fellow" in yoruba and other APC leaders.
Read What He Wrote Below:
First you give yourself a fake award. Then u wheel out a washed up and fading old British model to pose in pictures with Buhari.Then u come up with a list of so-called "looters" which does not have the name of Rotimi Oloriburuku Amaechi and other APC leaders on it: shame on you!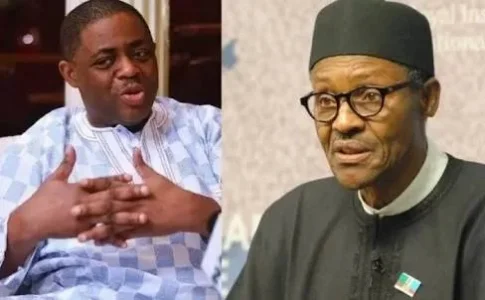 READ MORE HERE