The Joint Admission Matriculation Board (JAMB) has disclosed why it restricted candidates from choosing two public universities during the 2017 online registration.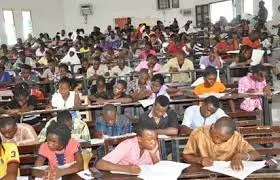 Fabian Benjamin, JAMB's Head of Media and Information, told Premium Times on Saturday that the choice of public universities was restricted to one but candidates can choose as many colleges of education and polytechnics as they want.
The new measure by the board means that candidates may select a public university and a private university, but not two public universities.
Mr. Benjamin said that the Board took the restrictions because candidates hardly get admissions into their second and third choice universities.
"Yes we restricted the choice to one but candidates can choose as many colleges or polytechnics," he said.
"We discovered it was of no use choosing a university as second choice when in actual sense they can't even accommodate their first choices," the JAMB official said.