Former Miss Anambra, Chidinma Okeke, has spoken on the sex scandal that nearly ruined her life few months back.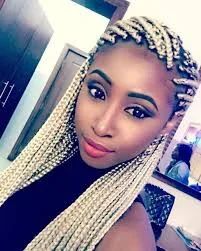 There have been different versions of what transpired between the embattled 20-year-old beauty queen and the organisers of the pageant.
Recall that Chidinma Okeke, a former beauty queen was seen in an x-rated video with a lesbian partner.
Chidinma Okeke, who won the Miss Anambra beauty pageant, organised by the Anambra Broadcasting Service, ABS, has remained incommunicado.
She reportedly went into hiding due to alleged threat to her life.
But Okeke has finally broken her silence, she spoke In an interview with The Nation, debunking claims that she threatened to commit suicide.
Narrating her own side of the story, the former beauty queen said, "Early last year, the ABS advertised for the Miss Anambra beauty pageant. I heard of it and went to make enquiry.
"My roommate was also interested, but one of the organisers told me to apply. I told them I was not interested but the man insisted that I might win the competition.
"He also promised to give me the form for free if I indicated interest, and he did when I agreed to contest.
"But one Jane told me that before a winner would be declared, there were certain things to be done, including the (sex) video.
"I consented after some persuasion from the organisers. I later went for the contest at the Marble Arch Hotels in Awka, and I was declared winner with a Kia Rio vehicle as star prize.
"When I went for my car after the contest, the organisers brought out a contract form for me to sign, but I told them I wanted to contact my lawyer to see it. I was not given the opportunity to do so.
"What they kept telling me was that if I insisted on not signing the contract or wanted to contact my lawyer, they would release the video.
"At that point, I became uncomfortable and signed the contract to avoid such embarrassment, and the car was released to me from where it was packed within the premises of ABS.
"From that moment, I became a slave to them. On October 11, 2016, they called me to come and make presentations inside the office of one the organisers. After that, the man excused some people in that room and showed me the video again.
"They told me to drop my car and removed my crown from me. I told them I would take the car as stipulated in the contract. They insisted I should pack it in the premises of (ABS).
"I told my uncle in Abuja about the situation. My uncle called them and asked them to release my car to me. Instead, they forwarded the video to him as part of the blackmail. That was what happened."