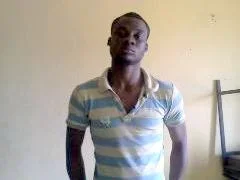 Tolani Ajayi, the 21-year-old undergraduate who killed his father, has declared his readiness to face the consequences of his action.
Speaking to journalists on Tuesday at the Eleweran Police Headquarters, Abeokuta, Tolani stated that he hacked his father, a lawyer and Senior Advocate of Nigeria to death, because he angered him.
Tolani said his father provoked him by beating him with a stick; and that he needed no help from Nigerians.
"There is no way Nigerians can help me. I am going to face my judgement. I am meant to pay for what I have done," he said. "It is not as if I am ready, it is something that is inevitable – something that is going to happen; I am just waiting for it."
Click here to read more
Source: Premium Times
#PremiumTimes