A former governor of Edo State, Adams Oshiomhole, Tuesday visited President Muhammadu Buhari at the Aso Rock Presidential Villa in Abuja.
Oshiomhole told State house correspondents after the closed door meeting that he simply visited to exchange pleasantries with Buhari for the new year.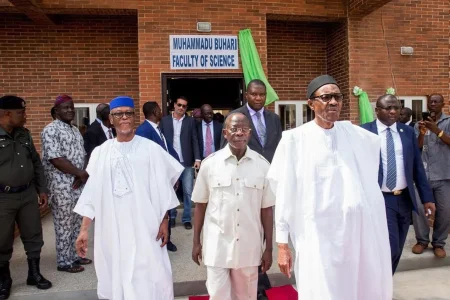 The meeting may be unconnected to President Muhammadu Buhari's statement on November 7, 2016 in Edo State when he said the ruling All Progressives Congress (APC) would find an important national assignment for Oshiomhole when he left office.
Related:
Oshiomhole Set To Takeover Works and Housing From Fashola
Last edited by a moderator: