Former Aviation Minister, Femi Fani-Kayode, has not said anything since President Muhammadu Buhari returned from medical trip last Friday.
Mr. Fani-Kayode was among Nigerians, especially the opposition group who doubted President Buhari's health during the 2015 campaign build up and immediately after the announcement of indefinite extension his (Buhari) medical trip in the United Kingdom, describing "
Nigeria as a state on on auto-pilot"
.
On February 5, 2017, Mr. Fani-Kayode urged Nigerians to pray for the president and the country, saying Nigeria is now on auto-pilot.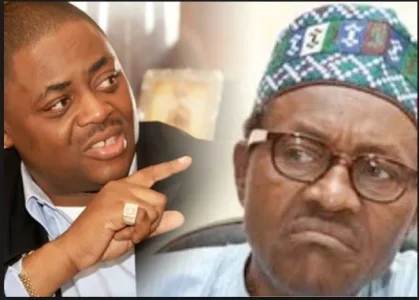 He wrote on his Twitter timeline: "
Buhari has finally acknowledged that he is sick and has extended his stay abroad indefinitely. It is now clear that Nigeria is in trouble."
But since last Friday that the President returned to take the helms of affairs back, Nigerian Bulletin monitored the former Avaition Minister social media account where he normally passed messages and opinions across but he has decided to kept mute on Mr. Buhari's return.
President Muhammadu Buhari had returned to the country and expected to transmit a letter to the National assembly on Monday (today) signaling his readiness to continue piloting the affairs of the country.