Nigeria's Vice-President, Prof. Yemi Osinbajo on Thursday lamented the difficulty of African countries and economies to trace and return stolen assets.
He attributed the phenomenon to lack of the adherence to the rules promoting transparency in international banking and financial systems.
He said corruption directly fuelled the activities of Boko Haram insurgents in the North-East of the country.
Osinbajo made these remarks at the anti-corruption and integrity forum of the Organisation for Economic Cooperation and Development in Paris.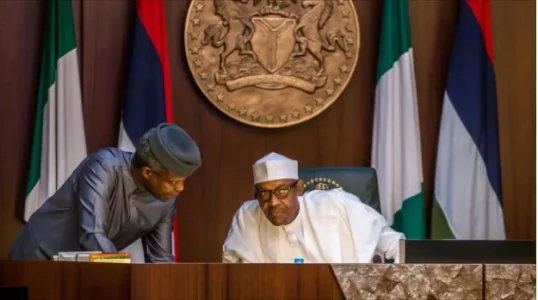 He said, "Tracing, freezing and return of stolen assets has proved in many cases to be exceptionally difficult for most African countries.
"We, in Nigeria, have seen just how difficult it is to get back stolen assets from the international financial system, such as banks that ought not to have received those funds in the first place if even the most routine questions were asked.
"A robust global framework on repatriation of stolen assets which ensures quick restitution to victim countries is long overdue.
"There is a consensus that corruption and illicit financial flows out of Africa, inexorably delay the attainment of development goals, worsen practically all human development indices and trap the majority of her people especially the most vulnerable in a cycle of misery.
"Only a united global action has the power to reverse this trend. We respectfully urge that this power be exercised more vigorously and without further delay."
The Vice-President noted that it is also clear that most economies ravaged by corruption, usually both as a cause and consequence, do have institutions that are too weak to fight corruption and illicit financial flows.
He made a case for international collaboration which he said remained the smartest and most effective approach to apprehend and deter perpetrators, and ensure restitution of stolen assets.
Osinbajo said in West Africa, efforts towards regional cooperation against graft was under way.
He said the draft ECOWAS Common Investment Code of 2013 backed a treaty allowing an exchange of information within the fiscal authorities of the various jurisdictions.
Osinbajo added, "The treaty would also identify tax havens and examining their taxable basis, rates and fiscal administration through the establishment of a regional body in accordance with the ECOWAS Revised Treaty.
"Before I left Abuja yesterday (Wednesday), our cabinet ratified a treaty on the ECOWAS Tax Administration Forum, which would open the way for greater cooperation among West African states in the exchange of tax information."