The upgrading of Lines 1 and 2 of the Ajah-Alagbon Transmission Line from 132KVA to 330 KVA by the Transmission Company of Nigeria (TCN) has been responsible for power outages being currently experienced by residents of Lekki, Ikoyi, Victoria Island and Ajah in the last 10 days.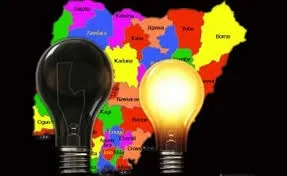 Mr Godwin Idemudia, the General Manager and Head, Corporate Communications of Eko Electricity Distribution Company (EKEDC), disclosed this in Lagos yesterday.
Idemudia appealed to its numerous consumers in those areas to bear with the situation.
He said that the engineers from TCN were working round the clock to ensure that power was restored to the affected areas as soon as possible.
Idemudia said the upgrading was being carried out in order to improve electricity supply to the areas.
He also urged the customers in the affected areas not to vandalise EKEDC's equipment in their neighbourhood due to the outage.
(NAN)