Aero Contractors, the troubled local Nigeria airline which was widely expected to return to the skies on Thursday, has yet to do so.
A source close totThe management said it was awaiting some papers and approvals from the Nigerian Civil Aviation Authority (NCAA) before flight operations can recommence.
Confirming that situation, NCAA spokesman Sam Adurogboye stressed that before the airline can fly again, it must obtain the approval of the regulatory agency, and that the agency needed to recertify the airline before it can resume operations.
In addition, Adurogboye said, NCAA's inspectors would still check the aircraft to be used for flight operations to ensure they are airworthy, and maintenance base also certified for operations.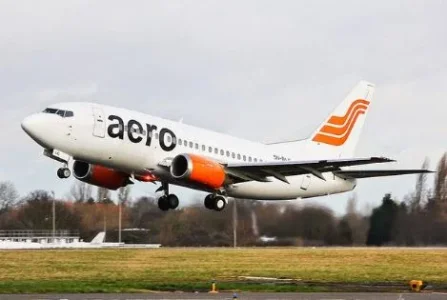 "We are still on it," he said. "When we are through, they would be released for operations."
It would be recalled that Aero had in a statement yesterday assured the travelling public that it would resume flight operations today.
The airline had suspended flight operations on August 31 after a series of crises in the airline.
Credit: Sahara Reporters