FIFA Technical Director, Marco van Basten, has called for offside calls and yellow cards to be abolished.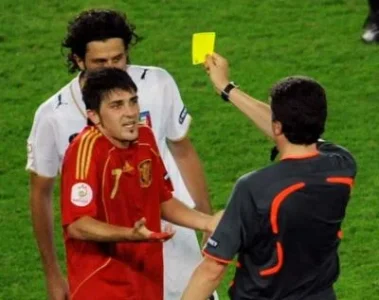 Van Basten is advocating for sin-bins to be introduced into football in future.
The former Holland international was employed by FIFA in September 2015 to handle all technical areas from technology to refereeing. And some of his long-term plans for the game is to scrap some of its most established rules.
"We must keep looking for ways to improve the game," Van Basten said in an interview with Sport Bild.
"To make it more honest, more dynamic, more interesting, so that what we offer is attractive enough.
"There are lots of variations which need to be tested in the coming years."
Van Basten said scrapping the offside rule, would mean an end to matches which "resemble handball where nine players, plus the goalkeeper, pack the penalty area and [the defence] is like a wall".
He also argued that sin-binning players, would prove a greater deterrent than showing yellow cards.
"That would frighten teams," he said.
"It is hard to play 10 against 11, let alone with eight or nine."
Some of his other ideas include replacing extra-time and penalty shoot-outs with ice hockey-style shootouts, involving players dribbling towards the goalkeeper from "25 metres out".
The 52-year-old also suggested a clamp down on time-wasting and players speaking to officials except captains.