The Theatre Commander of the military campaign, Operation Lafiya Dole, Maj. Gen. Lucky Irabor have explained the possible fate of the remaining Chibok girls believed to be in Boko Haram's captivity.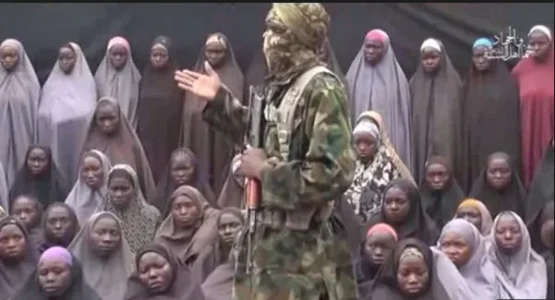 According to him, Boko Haram fighters, fleeing an attack on their base last week might have used some of the Chibok schoolgirls kidnapped on April 14, 2014, as human shields to prevent being fired upon by fighter jets during the attack on Sambisa Forest.
Irabor showed journalists aerial footage he said was filmed during attack on Sambisa Forest that showed the terrorists moving with women and children.
"The haggard fighters were just using them as a shield," Irabor said at a news conference in Maiduguri.
Irabor added, "That is why we did not engage them from the air. We had always believed and hoped that going into the Sambisa Forest would afford us the opportunity to get the remaining Chibok girls. What we can't tell is whether those women we can see were the Chibok girls."
Irabor said the military was pursuing those who fled, adding that 1,240 people, suspected to be militants, their relatives or sympathisers, had been arrested in the past one week.