Chief of Army Staff, Lt. Gen Tukur Buratai, has explained why Boko Haram leader, Abubakar Shekau, has not been captured despite the recent onslaught on the Sambisa forest.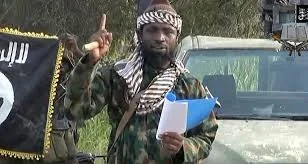 In an interview with Daily Trust, Buratai said Shekau and other top Boko Haram commanders fled the forest as they could not withstand the superior firepower of the Nigerian Army.
When asked about Shekau's whereabouts, Buratai said: "Your guess is as good as mine because as we are planning, he too was planning. He could not withstand the advancing troops into that location so he moved and we are still going after him.
"As for the items that were recovered in Camp Zero which we strongly believe belong to the terrorists, these were evidence to show that our troops have been there. These criminals that have been staying in that place are no more in that location."
Buratai also stated that they hoped to apprehend some key leaders of the insurgent group, but they also escaped.
"It was the expectation when Camp Zero was captured. We even expected to see the Boko Haram terrorists' key leaders.
"They were able to slip out of that place and move to another location. The forest is very large but we are still searching for them.
"The troops are continuously carrying out clearance operations in other suspected locations.
"But the most important thing is that Camp Zero was the stronghold of the Boko Haram terrorists; it was their main headquarters where we suspected the key leaders were hiding", he added.