The South African High Commissioner to Nigeria, Ambassador Lulu Mnguni, says the root cause of attacks by citizens of his country on Nigerians and other nationals was the believe that their means of livelihood was under threat.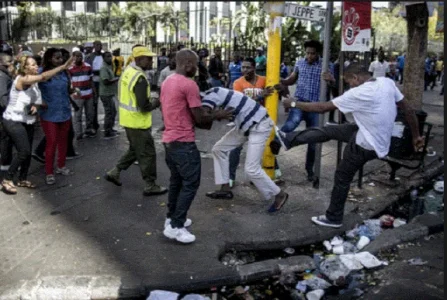 The envoy spoke in reaction to fresh xenophobic violence in South Africa.
Mnguni, who said the solution to the crisis was being mapped out, assured that his country does not hate other nationals.
His words: "The root cause can be viewed more as social challenges that exist when some people find out that their businesses are being threatened," he told Daily Trust.
"When we were growing up, we had businesses that were run by our own people but now they feel that outsiders have taken over. It is a question of leadership.
"I think when people come in we need to see how they can consciously make sure they form partnerships so that they don't see each other as competitors.
"Some believe that people who create problems come into the country illegally and they say South Africa must control the borders. It is not every foreigner that comes into the country illegally.
"Some of them do a lot in terms of development of South Africa. Some bring scarce skills. Education is a challenge for us because Apartheid never allowed us to have education.
"Those who come from countries that have been free for quite some time, like Nigeria, help in bringing those skills to make sure that the country moves forward. People don't know where we've come from with Nigeria, including our own people."