President Muhamamdu Buhari today received calls from the Presidents of three African countries.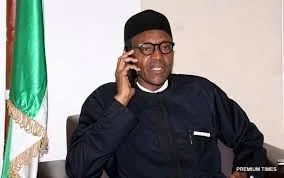 Femi Adesina, special adviser to the President on Media and publicity, said the presidents called to offer their wishes to Buhari on his return.
The three Presidents who called are Presidents Abdel Fattah el-Sisi of Egypt, Adama Barrow of The Gambia and Nana Akuffo-Addo of Ghana.
President Nana Akuffo-Addo called President Buhari to wish him good health and greater bilateral cooperation between the West African countries.
President el-Sisi expressed the preparedness of Egypt to assist in Nigeria's quest to overcome her security concerns, if needed, hoped that the two countries will continue to partner in other areas of mutual interest.
President Barrow thanked Nigeria for its leading role in his emergence as president of his country, and wished the Nigerian leader well.