The Federal Government has explained why it cannot arrest members of the coalition, saying the group had already stated that they were misquoted by the media.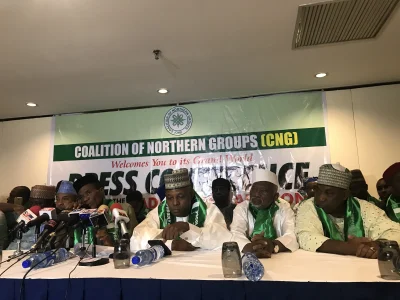 According to the Minister of Interior, Abdulrahman Dambazau; "The group that called themselves coalition of Arewa Associations that held a press conference in Kaduna where they gave October 1 ultimatum to the Igbos to quit the north as a response to what they termed as issue of separatist agenda of the IPOB and claim that there are lots of incitement from the Igbos against the northerners to which the Kaduna State governor responded that they should be arrested for what they reported.
"Of course they later claimed that the media quoted them out of context. I am very much aware that the DSS invited all of them, held a meeting with them to which they made a statement to the effect that what was reported in the media was not what they said.
"They further wrote to the acting President indicating that they did not make inciting statement as to the issue of violence or forceful ejection of the Igbos in the north.
However, it was on the basis of that, the northern elders called them to also reaffirm from them that what was reported is not exactly what they meant".
SOURCE: Vanguard