Governor Nasiru el-Rufai has said that the state government is ready to sell 1,990 residential quarters because the previous government got only N1 million as rent from them annually.
El-Rufai stated this on Tuesday through the Commissioner for works, housing and transport, Alhaji Hassan M. Usman at the annual ministerial press briefing at the Nigeria Union of Journalists (NUJ) Correspondents Chapel in Kaduna.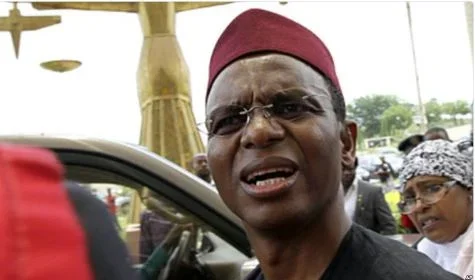 He said civil servants were not paying for the houses as expected, adding that some of them pay as low as N690 per annum as rent for their houses, far below what the government spends on maintaining the quarters.
"When we came on board, we inherited 3,300 houses and we got only N1m as rent from these houses. It was based on this premise that we decided to sell them to interested buyers and we gave those living in the houses the opportunity to buy and for those who may not be able to buy, we have invited mortgage bank to help them get the houses," he said.
Government houses exempted from the sale include the governor's guest houses at Alimi and Race Course roads; deputy governor's houses at Tafawa Balew way and Lamido road; Chief Judge's guest house at Yakubu Avenue; Speaker's guest house at Shehu Crescent and Institutional quarters of all hospitals, schools and other related facilities in the state.