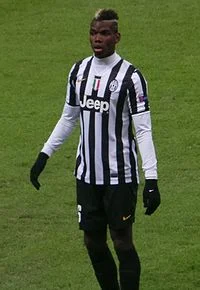 Often times we see some sparkling youngsters tipped for greatness but most times,some of them don't really go on to live the hype.
And it is not strange as the World Cup approaches to have a list of exciting prospects drawn up,with the players having demonstrated the potentials to enthrall spectators .

There are plenty of potential stars of the 2014 World Cup - and many new faces too.

The squads are unlikely to provide many surprises; the days when the tournament would introduce unknown players to a global audience are, largely, gone.

But the crop of young talent heading for Brazil this month will still be hoping to make a big impression at what, for some, will be their first finals.

Click here to read more
Source : BBC Sport
Photo Credit: Wikipedia