Not long before she died, Winnie Mandela was busy doing what she had spent much of her life doing: trying to make cash out of her famous surname.
The self-styled 'Mother of the Nation' had been involved in a bitter legal battle for control of a house owned by the late Nelson Mandela — even though Winnie herself had never lived there, and by the time of the former President of
South Africa
's death in 2013, they had been divorced for 17 years.
But that was Winnie: always greedy and always grasping.
The spokesman who announced her death yesterday, aged 81 after a long illness, said that she had 'succumbed peacefully in the early hours of Monday afternoon, surrounded by her family and loved ones'.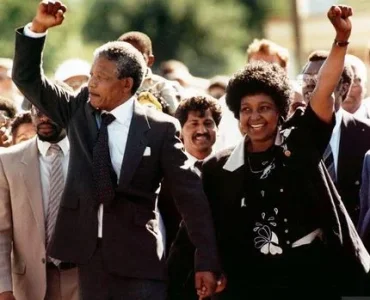 READ MORE HERE