The world's oldest leader, Zimbabwean President Robert Mugabe turned 92 on Sunday, with no plans to step down as feuding over his successors threatens to tear his ruling ZANU-PF apart.
Last year's party was a massive feast with several elephants slaughtered and seven gigantic birthday cakes, one weighing 91 kilogrammes.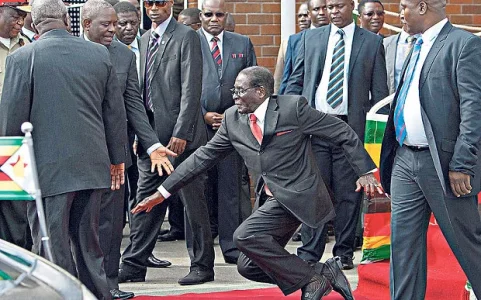 On Sunday, state media lauded Mugabe for his leadership since independence from Britain in 1980, while the opposition urged him to consider stepping down.
Born on February 21, 1924, Mugabe trained as a teacher and taught in what was then Rhodesia and Ghana before returning home to join the guerrilla war against white minority rule. He became prime minister on Zimbabwe's independence from Britain in 1980 and then president in 1987.