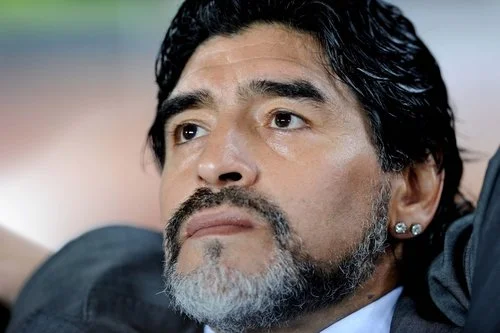 Argentine football legend Diego Maradona has become the latest critic questioning why the best player award for the 2014 FIFA World Cup tournament was given to his country-man,Lionel Messi.
Messi has come in for some criticisms after he was named the best player on Sunday in the aftermath of Argentina's 1-0 loss to Germany in the final.
Maradona claimed that Messi was not even happy going to pick up the award as it looked something like a consolation prize.
Speaking during his World Cup television programme De Zurda Maradona said: "I would give heaven and earth to Leo," he said.
"But when marketing people want him to win something he didn't [deserve to] win, it is unfair."
"I could see that he didn't want to go up and collect it [the award]," he added.
On who should have been named the best player,Maradona said Colombia playmaker James Rodriguez was the best performer at the World Cup.