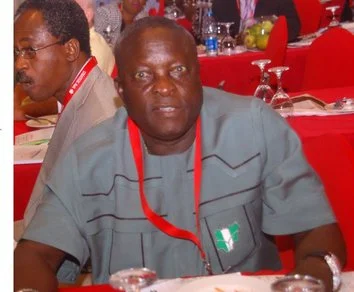 Members of the Nigerian Supporters club are believed to have turned against their president Rafiu Ladipo over the mismanagement of funds.
The Supporters club who are back in the country after a woeful experience at the 2014 FIFA World Cup tournament in Brazil have been lamenting about the ill-treatment meted out to them.
According to a report on KickOffNigeria,members of the group are clamouring for an inquest into how the N50 million,a donation given to them by the Federal Government of Nigeria,and also N10 million received from telecommunication company,Globacom was spent.
It is understood that members of the club were levied as high as N200,000 - 300,000 in order to be able to join the team to the World Cup.
Also they alleged that some people travelled under the guise of being members of the Supporters club when they weren't to the detriment of others.
The presence of the Supporters club were not even felt in Brazil like in other tournaments. FIFA objected to the Supporters Club coming into the stadiums with their musical equipment,in fact their instruments were seized and only released to them after matches.