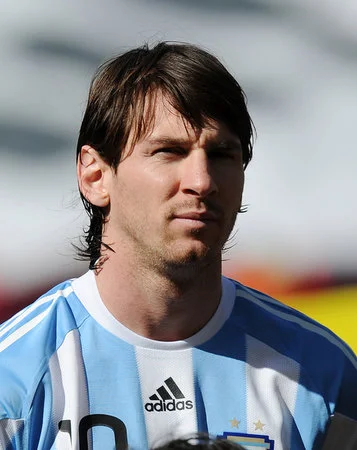 Assistant coach of Germany Hansi Flick has said that they may replicate the Netherlands' tactics in their semifinal against Argentina,in order to be able to stop Lionel Messi in the final of the 2014 FIFA World Cup on Sunday.
Germany comfortably made final after thrashing the host nation,Brazil 7-1 while Argentina needed 120 minutes to beat Holland 4-2 on penalties to go through.
"All the players and coaching staff had a great time together watching the match last night, and obviously we saw the way Netherlands were able to keep Messi in check," Flick told reporters.
However,Flick declined stating how they intended to stop the four-time Ballon d'or winner,when they line up against Argentina.
"We've played a lot of matches against Argentina in the past," he said. "And we've also got a plan. But we're not going to reveal that here to you."
Both Germany and Argentina will reigniting the 1990 World Cup final in Italy,which the Europeans won.
Flick also stated that they hope to get some support from the home fans,despite the 7-1 trouncing they gave them in the semifinal as they wouldn't want to see the Argentines win the World Cup in their country.
"All of us are hoping for support from the Brazilians," he said. "I thought it was a wonderful gesture the way Brazilians celebrated for us on the journey home to Santo Andre on Wednesday night. All along the way there were Brazilians cheering us. It was really fantastic."
"It's not that we want to go into the match without any emotion at all," Flick added. "We know full well what it means to play in a World Cup final. But it's important to we maintain the disciple and react smart tactically.
Last edited by a moderator: