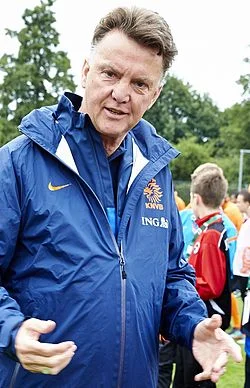 Dutch coach Louis Van Gaal revealed that none of his players wanted to take the first kick during their penalty shootout against Argentina in their semifinal game of the 2014 World Cup.
The Netherlands lost 4-2 after the shootouts to Argentina,with some of the failure pinned on the indecision on who would go first.
Van Gaal claimed that two players refused to take the first kick before he settled for Ron Vlaar,who incidentally missed his kick.
The 62-year old also revealed that he would have Van Gaal brought on reserve goalkeeper Tim Kru,the hero in their last game against Costa Rica, if he had not used up his other substitutes.
"We took those penalties in an incredible way against Costa Rica," said Van Gaal.
"It should give you confidence. But the issue is you score the first one and I asked two players to take the first kick before ending up with Vlaar. I thought he was the best player on the pitch so should have a lot of confidence. It just goes to show that it's not easy scoring in a penalty shoot-out."
Defending his substitutions which ending up leaving him without the option to bring in Krul,Van Gaal said: "I substituted Indi because he already had a yellow card and had to mark Enzo Pérez and was often too late. I thought he wasn't executing properly. De Jong I didn't want to risk. He might have been injured himself again. I substituted Van Persie because he was exhausted."
Van Gaal took a swipe at the third place game that they would have to play on Saturday,suggesting that it should be scrapped.
"I think this match should never be played," said Van Gaal. "I've been saying that for 10 years. It's unfair - we have one day less to recover than our opponents.
"But the worst thing is I believe that, chances are, you lose twice in a row and a tournament where you've played so marvellously well you'll leave as a loser after losing the last two matches. There's only one award that counts, and that's being world champion."