A top Nigeria Football Federation's official has hinted that the Super Eagles head coach might ditched AL Ain striker, Emmanuel Emenike after failing to prove himself in his last couple of games under the new manager.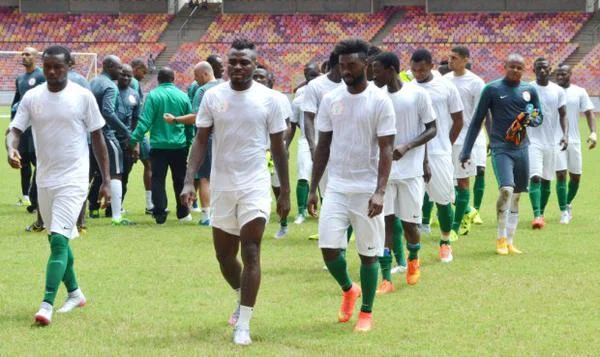 The 2013 African Cup of Nations highest goal scorer in South Africa is yet to score for Nigeria since his last against Ethiopia in October 2013 in a final 2014 World Cup play-off.
A top source close to the team revealed: "Oliseh is disappointed Emenike has not justified the confidence he has in him.
"He has been given his chance by the coach, who is now seriously considering Odion Ighalo to lead his attack against Swaziland next month."
The 41-year old tactician is not turning his focus on Watford striker, Odion Ighalo, who was left out of the Eagles delegation that travelled to Dar Es Salam in september to score on his return to the team against Cameroon in Brussels.
Nigeria battle Swaziland for a spot in the third round of the 2018 World Cup qualifying campaign, and Ighalo is the favourite to lead the attack as far as Oliseh is concerned.
The two legs are slated for between November 9 and 17 with the overall winners to a third round to be played on a mini-league basis. Africanfootball