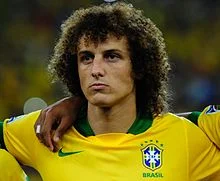 Brazil have joined Germany as the first two countries to qualify for the semifinals of the 2014 FIFA World Cup tournament after securing a hard fought 2-1 victory over their South American rivals Colombia.
With the game played at Fortaleza,it was a match that saw the whole stadium adorned in the traditional yellow strips of both countries.
Brazil got the best possible start that they would have wished for after netting the opening goal in the first ten minutes of the game.
The Selecaos went in front after their skipper Thiago Silva stole in ahead of Carlos Sanchez to tap in a goal that gave his team a lead.
Colombia tried to respond but there was no cutting edge to find the penetration they needed for a goal.
But coach Jose Pekerman's team pressed further inject more pace in attack with the introduction of Adrian Ramos in the second half of the game.
On the other hand,Brazil was left to despair after their skipper,Silva picked up a yellow card that rules him out of the semifinal.
It looked like it was over when Brazil added to their tally to take the game beyond the reach of the Colombians.
David Luiz belted an unstoppable free-kick that sailed some distance into the net to give Brazil a 2-0 lead.
Photo Credit: Wikipedia
However there was still time for some drama when Julio Cesar fouled Bacca in the box after being set free with a pass from James Rodriguez.
Rodriguez who has scored in every match so far at the World Cup, sent Cesar the wrong way and gave his side a lifeline.
It was his sixth goal of the tournament and he took it with composure. However Colombia ran out of time and had to surrender the game to Brazil who secured the win and made the last four.
Brazil will next play against Germany in Belo Horizonte on Tuesday as both teams battle for a place in the finals
Last edited by a moderator: