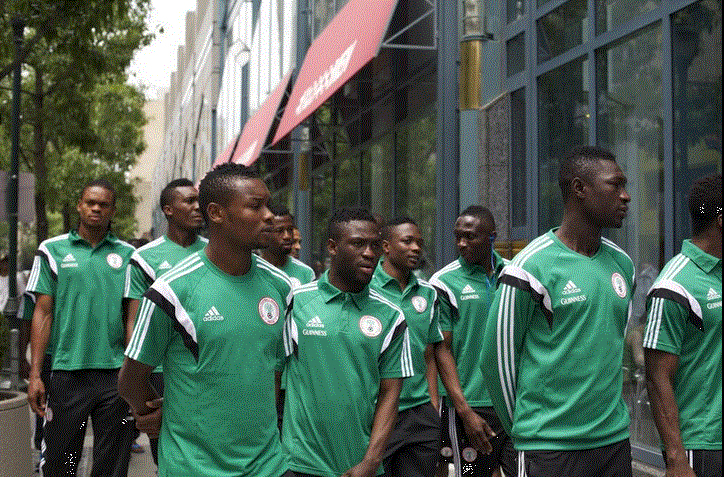 The Super Eagles of Nigeria have been assured of Brazil's total support provided they can beat the two-time world champions, Argentina, in their final Group F game at the ongoing FIFA World Cup.
The Eagles have met with the South American giants on three occasions in competitive games and lost all but some Brazil fans are assuring the Eagles massive support that might see them end the dominance of the South American giants when they meet on Wednesday June 25.
This assurance was given by the President of Guarani Football Club, Alvaro Negrao.
Negrao among other Brazilian officials who visited the camp of the Eagles on Thursday as the African champions intensify preparations for their first game on Monday against Iran.
Negrao said he came to wish the team well and made a special request for the Super Eagles to beat Argentina in their last group game.
"The whole of Brazil will be cheering you in that game", he said. He thereafter presented players and officials of the Nigerian side with green jerseys, which incidentally is the colour of the Guarani Football Club, founded in 1911.
The Mayor of Campinas, Donas Donizete, then wished that the Super Eagles would go all the way in the tournament.
"It is our own way of showing you and the other country that chose Campinas as their team base that we love you and we hope you go all the way and do your country and Campinas proud."
The Eagles will play their first match against Iran on June 16 at the Arena da Baixada in Curitiba.
Photo Credit:
@NGSuperEagles
Last edited by a moderator: