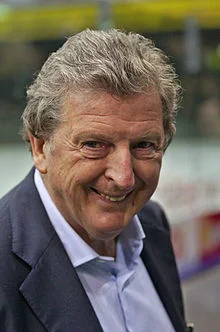 England manager Roy Hodgson has expressed optimism that his side can still qualify for the second round of the ongoing FIFA World Cup in Brazil, saying the Three Lions must beat both Uruguay and Costa Rica to stand that chance.
England lost 1-2 to Italy in their opening game on Saturday night at Manaus city,with a header from Mario Balotelli clinching the game.
Claudio Marchisio had put Italy ahead with a long range strike from,but Daniel Sturridge equalised instantly before Balotelli got the Azurris back in front.
Although the performance was encouraging, the reality is that England are joint bottom of Group D along with Uruguay, who surprisingly lost 3-1 to Costa Rica earlier on Saturday.
They must now win their next game against Uruguay on Thursday to stand a chance of going through.
"The fact is that if you lose the first game you probably have to win the next two," the England manager said. "The teams you play against have to win as well, but there is no way you can drift into the second round.
"Italy have the best start, as have Costa Rica, and we and Uruguay are on the back foot. We now play Uruguay and Costa Rica, so at least our fate is in our hands."
"We have to lift our heads now and make the players realise that if they can reproduce that performance twice more there is a good chance they will get the result," the manager said.
"It's never easy to take positives when you have lost, but I think we all need time to digest what happened on the field. My gut feeling was we did some very good things and there were some good individual performances. I thought all the young players did well. None of them let me down or their country down today."
Sturridge hobbled off in the second half, but Hodgson confirmed the striker only suffered a dead leg. England's only injury was to physio Gary Lewin, who broke and dislocated his ankle after landing on a water bottle during the celebrations for the equaliser.
Photo Credit: Wikipedia
Last edited by a moderator: