The world is facing its largest humanitarian crisis since 1945, the United Nations says, issuing a plea for help to avoid "a catastrophe".
UN humanitarian chief Stephen O'Brien said that more than 20 million people faced the threat of starvation and famine in Yemen, Somalia, South Sudan and Nigeria.
Unicef has already warned 1.4m children could starve to death this year.
Mr O'Brien said $4.4bn (£3.6bn) was needed by July to avert disaster.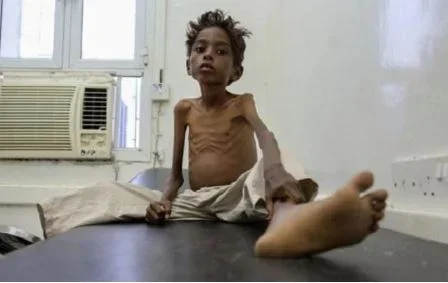 "We stand at a critical point in history," Mr O'Brien told the Security Council. "Already at the beginning of the year we are facing the largest humanitarian crisis since the creation of the United Nations."
António Guterres, the UN secretary-general, said this week after visiting Somalia that the situation was deteriorating. He described how he saw children dying from acute watery diarrhoea and cholera. He said that systems were in place to avert the worst of the looming crisis, if money and aid are delivered.