Despite the economic recession, Nigerians are ranked among the top 10 happiest people in Africa.
According to a new report released on Monday, the country is ranked 6th in Africa.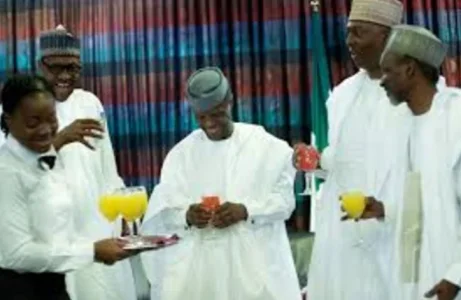 The report called on nations to build social trust and equality to improve the wellbeing of their citizens.
Top 10 in Africa:
1. Algeria
2. Mauritius
3. Libya
4. Morocco
5. Somalia
6. Nigeria
7. South Africa
8. Tunisia
9. Egypt
10. Sierra Leone
At the bottom ten are Benin, Madagascar, South Sudan, Liberia, Guinea, Togo, Rwanda, Tanzania, Burundi and the worst of them, Central African Republic.
On the global stage, Norway displaced Denmark as the world's happiest country
The Nordic nations are the most content, according to the World Happiness Report 2017 produced by the Sustainable Development Solutions Network (SDSN), a global initiative launched by the United Nations in 2012.
Countries in sub-Saharan Africa, along with Syria and Yemen, are the least happy of the 155 countries ranked in the fifth annual report released at the United Nations.
"Happy countries are the ones that have a healthy balance of prosperity, as conventionally measured, and social capital, meaning a high degree of trust in a society, low inequality and confidence in government," Jeffrey Sachs, the director of the SDSN and a special advisor to the United Nations Secretary-General, said in an interview.