Joaquin "El Chapo" Guzman, world's most-wanted drug lord who fled through a tunnel from a maximum security prison in a made-for-Hollywood escape that deeply embarrassed the Mexican government and strained the country's ties with the United States six months ago, has been recaptured.
Mexican President Enrique Pena Nieto announced the capture of Joaquin "El Chapo" Guzman, writing in his Twitter account: "mission accomplished: we have him."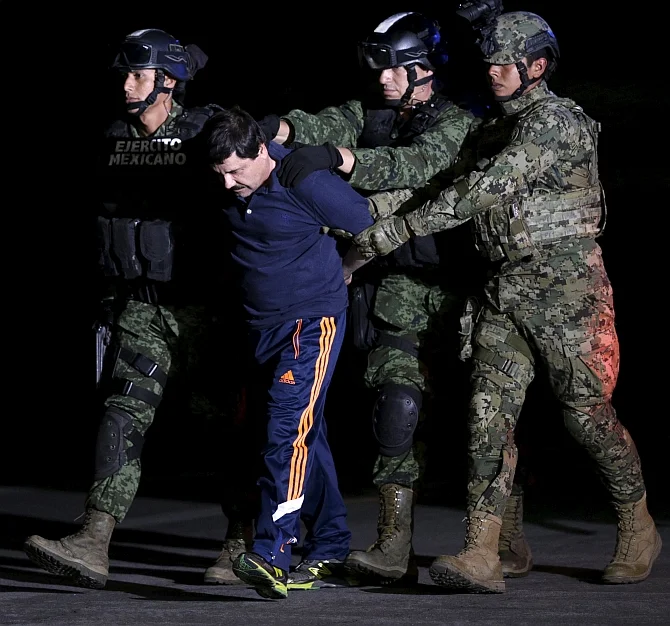 The head of the powerful Sinaloa Cartel was captured at a roadside motel after an operation that killed five at a safe house in the city of Los Mochis, in the drug baron's native northwestern state of Sinaloa.
The Mexican Navy says they found two armoured vehicles, eight rifles, a handgun, and a rocket launcher at El Chapo's Sinaloa home.
Guzman now faces the prospect of being tried in the United States. But the process could take months, although US Republican party presidential hopeful Marco Rubio called for Barack Obama administration to immediately pursue extradition, Reuters reported.