The academic board of the Yaba College of Technology has expelled six final year students for presenting fake or altered National Diploma (ND) and National Certificate of Education (NCE) results for admission.
The expulsion notice is contained in a circular signed by Mrs Taiwo Obadimu, the Deputy Registrar of the college, which was made available to the News Agency of Nigeria (NAN) in Lagos on Wednesday.
According to the circular, the authorities of the institution considered the report on verification of the affected students' results and found them culpable.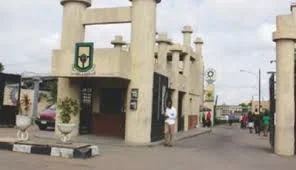 NAN reports that the affected students were in the departments of Food Technology, Mathematics and Integrated Science, Physics Education, Estate Management and Valuation, Industrial Technical Education and Industrial Maintenance Engineering.
- NAN