Late Umaru Musa Yar'adua's inability to see through his transformation agenda will not be forgotten easily, his younger brother, Mustapha Musa Yar'adua, has said.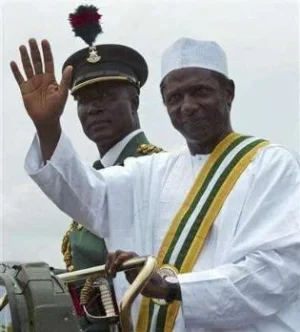 Speaking with Daily Trust in Katsina, Mustapha said Yar'adua had wanted the best for the country.
"Whenever I'm with him, his transformation plans for the country was his subject of discussion," he said.
"Our late brother never involved any of us (his family) in governance except those who were already in government," he said.
"In terms of discipline, he took after our late father and our elder brother, the late General Shehu.
"Umaru was very honest and sincere, not only in dealing with his immediate family, but the larger society," Mustapha said.
Asked if the present government was reaching out to their family, Mustapha said, "Well, for now it's a new government in place…And as you know, while he was alive, our brother was in the PDP, I don't think if there was any move to reach the family. Of course, there was contact when the former party held sway," he said.