The National Assembly bye election is currently holding in Yobe State, northeast Nigeria.
The election is taking place in order to fill the vacant seat left by the Minister of State of Foreign Affairs, Khadija Ibrahim who was nominated to serve in the President Muhammadu Buhari cabinet.
According to Channel Television, the election is holding in Damaturu, the state capital, as well as Gujba, Gulani and Tarmuwa Local Government Areas, constituting the federal constituency.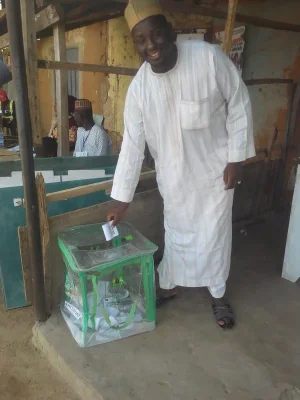 The streets of Damaturu, like other affected council areas remain deserted as security operatives continue to search for vehicles and people using the road.
Four political parties: National Conscience Party (NCP), Advance Congress for Democracy (ACD), All Progressives Congress (APC) and the Peoples Democratic Party (PDP) are participating in the bye election.
Source: ChannelsTV.