An explosion tore through a police station in Yola, northeast Nigeria, on Thursday, a rescue official told AFP, but casualty figures were not immediately available.
Aliyu Maikano, an official with the Nigerian Red Cross, said the blast in the Jimeta area of the city was caused by an "explosive device".
The blast "wrought massive destruction on the building" and sparked a fire, he added.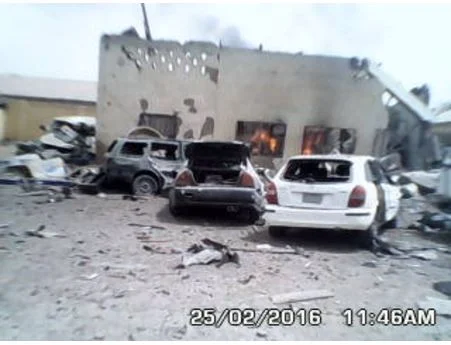 "We've been told by security personnel that there are two more explosives that are yet to detonate," said Maikano.
According to Guardian, the explosion, which happened at 11:30 am (1030 GMT), was confirmed by two local residents, while the National Emergency Management Agency (NEMA) said it was responding to a "bomb blast".
Photocredit: AfricanSpotlight
Last edited: