Nollywood actor, actor, Yomi Fash Lanso has lashed out at Nigerian pastors.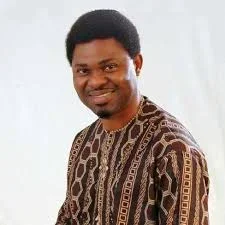 Speaking with Saturday beat, the actor said, "Our pastors go about with armed personnel and I ask myself a question, who wants to kill or kidnap a pastor? Is he not a man of God? They know that what they are doing is not good, if not they would not move about with armed personnel. If you are truthful to God's calling, who would want to kidnap you? If you don't have the notion to harm anyone, then you do not need armed personnel. I was conferred as a deacon in my church a few years back but it would not stop me from talking. If they go around with armed personnel because of the wealth they seem to have, how did they come about the wealth? Is it not from our tithe and offering?
''They cannot try it in America. A pastor in South Africa is rotting in jail because he molested underage girls. I am sure that if it was in Nigeria, we would not hear anything. Nothing would happen because we have built our society around people and not laws. It is wrong. Nathan in the bible went to King David to convey God's message without any fear or compromise but our pastors can't do so. We are in this mess in Nigeria because our pastors are not talking. If we are going to count the true men of God in Nigeria, they would not be up to two among the thousands that we have.
He added that Nigerian Pastors cannot say the truth to the rogues in power because they benefit from them.