Prof. Christian Happi has claimed that Yoruba people, by the make-up of their genes, are immune to Lassa virus that causes Lassa fever.
According to National Mirror, the researcher, who is Dean, College of Postgraduate Studies, Department of Biological Sciences, Redeemer's University, Ede, Osun State, said research was ongoing on why this is so, adding that few cases of Lassa fever recorded among Yoruba people are "imported."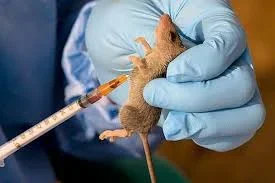 Speaking on the new breakthrough on the rampaging Lassa fever, Happi, said Lassa fever virus originated from Nigeria about 1,060 years ago.
He further explained that the disease spread to other West African countries about 400 years ago, stressing that Yoruba have capacity to resist the virus more than any other ethnic group in country.
On new research findings, Prof. Happi said it has been discovered that Ribavirin that is currently used to treat Lassa fever was not designed for the disease and as such, would only be effective when given in the early phase of the infection.
Source:
National Mirror