The Vice-Chancellor of the National Open University of Nigeria, NOUN, Professor Abdalla Uba Adamu, has announced that henceforth the university would not be responsible for the NOUN Alumni Association, saying the group was a voluntary body for former students who chose to join it.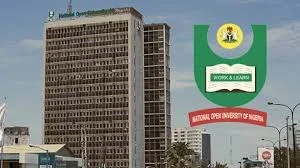 He said that with effect from Wednesday, June 15, 2016, the University's Advancement Unit that was empowered to liaise and work with the association had been withdrawn and that membership of the association was purely voluntary.
Adamu said: "The university does not have any hand in the affairs of the association. The university will henceforth treat and relate with NOUN Alumni Association as a voluntary association that is independent and remains on its own."
This followed the refusal of the Board of Trustees (BOT) and the National Executive Council (NEC) of the association to agree to a truce proffered by the university's Management to resolve a lingering factional crisis between the two groups at a meeting held at the NOUN headquarters in Abuja.