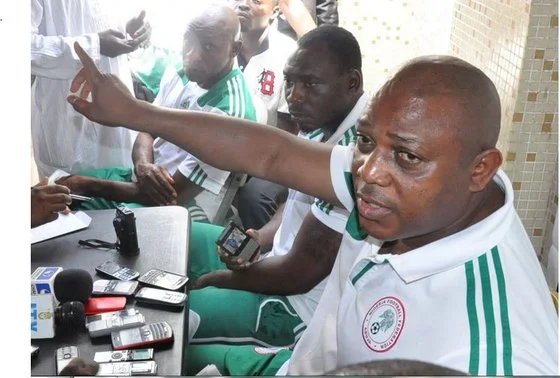 Super Eagles coach Stephen Keshi is confident that his team is beginning to take shape and would soon live up to the expectations of their fans.
The Nigerian team have been roundly criticised for their tepid displays in their warm matches for the 2014 World Cup tournament,drawing games against Scotland and Greece in the space of a week.
Keshi,however added that having pruned down the team to the required 23 going for the World Cup,that the players are now responding to certain training setups in order to be in shape for the World Cup.
The 52-year old added that changes will be noticed when they take to the pitch on Saturday against the United States.
"We all just started training as a team last week. Now we have increased the intensity and the focus has shifted to specifics. We simply played against Scotland with little or no training having just arrived in town but the players are in better conditions now and responding well. We are facing a good team as we play the USA but I am sure people are going to see a much coordinated and purposeful team. The game will be better."
Last edited by a moderator: