President Muhammadu Buhari's administration, Friday, received a damning verdict from the Academic Staff Union of Universities.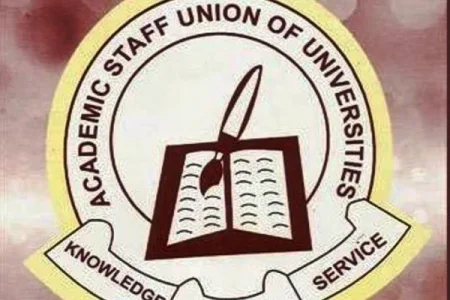 ASUU, at its 19th National Delegates Conference held in Uyo, Akwa Ibom State, said Nigerians were yet to experience the much talked-about change Mr. Buhari promised the nation.
The president of ASUU, Nasir Isa, while addressing the conference, said, Mr. Buhari was waging a "half-hearted" fight against corruption, and that the poor was getting poorer, while "a tiny club of nouvea riche, treasury looters, phantom contractors, subsidy scammers and rent collectors are flowing in scandalous opulence and manipulating the legal structures of the state to escape.
"One year after, there has been no positive change in the major indices of growth and development, be it poverty reduction, safety and security, disease control or access to basic amenities and public good," he said. Mr. Isa said the government appeared to have no direction in its policies, thereby causing Nigerians to be disillusioned with it.
"The disappointment of Nigerians stems from the fact that we have a government whose leadership promised change but which is not practising transformation (deep, fundamental change).
Mr. Isa said ASUU must not relent in working with other progressives to fight for the common good of Nigerians.